Peace Practices Home
The only way to bring peace to the earth is to learn to make our own lives peaceful.
- The Buddha
Zen Monastery Peace Center – celebrated as an international center for peace
In December 2003, Cheri wrote to the Sangha of a powerful vision for an International Center for Peace in Assisi, Italy. The vision was inspired by a building for sale in the heart of Assisi, a town visited by millions of people from every corner of the world. Assisi, the home of St. Francis and St. Clare, has long been a place of peace; it is palpable in the very stones of the small, hillside town. Cheri said of her vision for the Center: "I saw people from every faith gathering, in one location, all that has been thought, felt, learned, and taught about peace; a living museum that shows us not just the theory of peace, but the process of peace here and now; not an organization that is against anything, simply a place of peace and good for all to share today; a place where people can practice and pray and learn and share."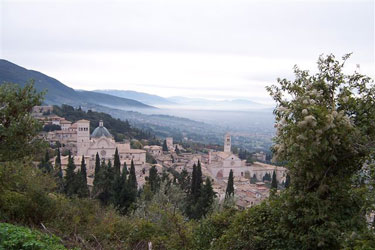 Assisi, Italy
In the four and a half years since Cheri wrote those words, it has become clear that it is not the time to make a major investment in property in Assisi. We have so much going on at the Zen Monastery in Murphys, CA, and with the Kantolomba community in Zambia. It became clear to us that an International Center for Peace already existed, right here, where the monks live and practice, where everything we do is a practice of peace. With that realization we changed the name from the Zen Monastery Practice Center to the Zen Monastery Peace Center. Practice. Peace. Same thing. What we practice is that there is nothing wrong – peace through compassionate acceptance.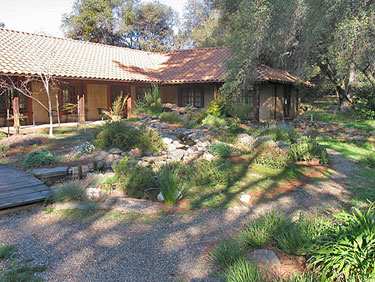 Zen Monastery Peace Center – celebrated as an international center for peace
In that 2003 letter, Cheri ended by saying, "A center that is for peace and is not against anything. A beautiful place in which people from all over the world can gather simply to be peace. A place for us in which no one is left out of that 'us.' We can do this." Yes. We can do it and we have done it! These "Peace Practices" pages invite you to participate in practicing peace with us at the Zen Monastery Peace Center or wherever you are at any moment.