Sustainable Change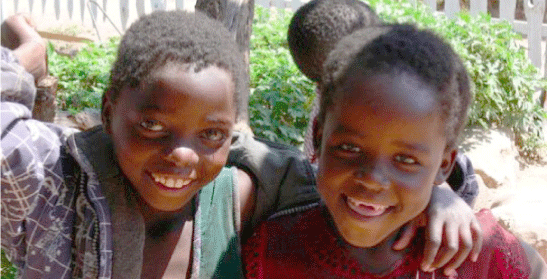 Aid to Africa isn't working. Billions of dollars are being poured into programs that aren't making a long-term difference. Much of the aid isn't reaching the people who most need help, and many programs don't do anything to empower the individuals they are trying to help, leaving them reliant on foreign aid indefinitely.
Living Compassion is taking a different approach.
Living Compassion is breaking the cycle of poverty for people living in slum communities in the developing world. Unlike other aid programs, we do not look at our work as charity. Our approach is to empower the poor to lift themselves out of poverty and become self-reliant.
We are starting first in the slum community of Kantolomba in Ndola, Zambia. We will then bring this transformative model to slums around the world.
Poverty alleviation doesn't happen overnight. To create transformative, sustainable change, Living Compassion takes a multi-faceted approach that considers the needs, customs, and physical realities of the local community. We then simultaneously tackle the many challenges that can prevent people from lifting themselves out of poverty. Moving forward, we will focus on five main areas.
Feeding program
There are 13,000 people living in Kantolomba, several thousand of them children. It is our goal to get every child into the feeding program so that their parents no longer need to worry about whether their children will have food to eat every day. This will free up the parents to participate in all of the programming that Living Compassion is offering, so that they too can be empowered to create a better future for themselves and their children.

Agriculture
Every available inch of land on the Living Compassion property has been planted by the members of the cooperative, so they can grow more food to use in the feeding program. The cooperative also leased land where they are growing maize to be used in the feeding program. Living Compassion is training the cooperative on agricultural practices that will increase the maize yield per acre. Eventually, the cooperative will be producing enough that they can sell the surplus maize and generate income for the cooperative.

Education/Empowerment
With 72 different dialects in Zambia, English is the language of commerce. To empower Kantolombans to run their own businesses, they are learning English, receiving training on personal and business finances, and learning the ins and outs of running a business.

Access to the internet will allow Kantolomba to gain access to native English speakers, more effective business training, and access to a whole world of resources that will change their lives for the better.

Healthcare
Many of the health issues in Kantolomba can be alleviated with simple education about nutrition, disease prevention, personal hygiene, and by gaining access to consistent medical care. Living Compassion has built a community center where we can educate the community about all these issues.

With internet access, Kantolomba would also have access to medical treatment, advice, and technology from more developed parts of the world. The possibilities are endless.

Micro-enterprise
Living Compassion is working with the men and women of Kantolomba to start a number of micro-enterprises that will allow the community to become sustainable. From the women's sewing cooperative to tuck shops to a hammermill operation for grinding maize, micro-enterprise is the key to self-sufficiency.
When Kantolomba gains access to the internet, it will open up new opportunities for the community to receive market data, learn business skills, and participate in the global marketplace.