Much fun is happening around here. 


 
All of the Zen Center's earthly possessions have found a new home in the giant storage area in town. It would be lovely if this were their last move before going home, but of course we never know.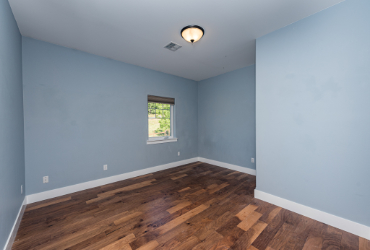 First an update on the old location before moving on to said "home." Much spackling, sanding, and painting brought the house on the 25 acres to pretty close to pristine. When our realtor came out with the photographer to take pictures for the listing, we got lots of oohs and ahhs that let us know our efforts showed. Combine the new and improved inside with the forests, mountains, and freshly mowed fields outside… Gorgeous! Fingers crossed that the new stewards are as ready for us as we are for them.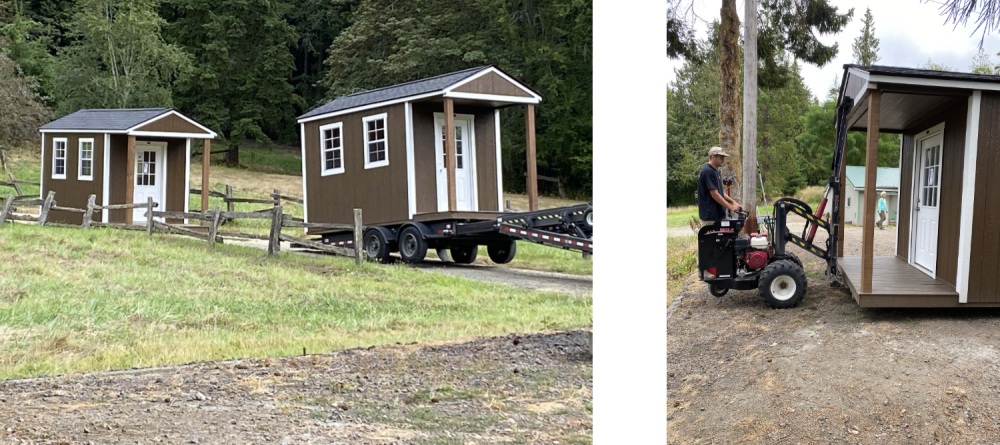 Arrival and deposit....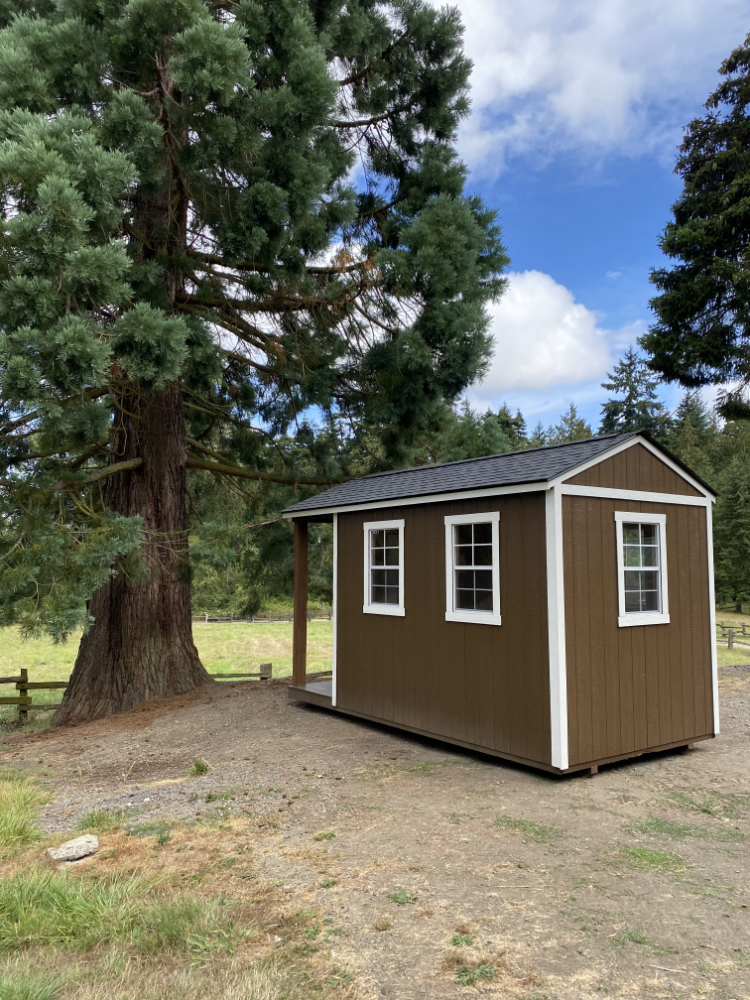 Sequoia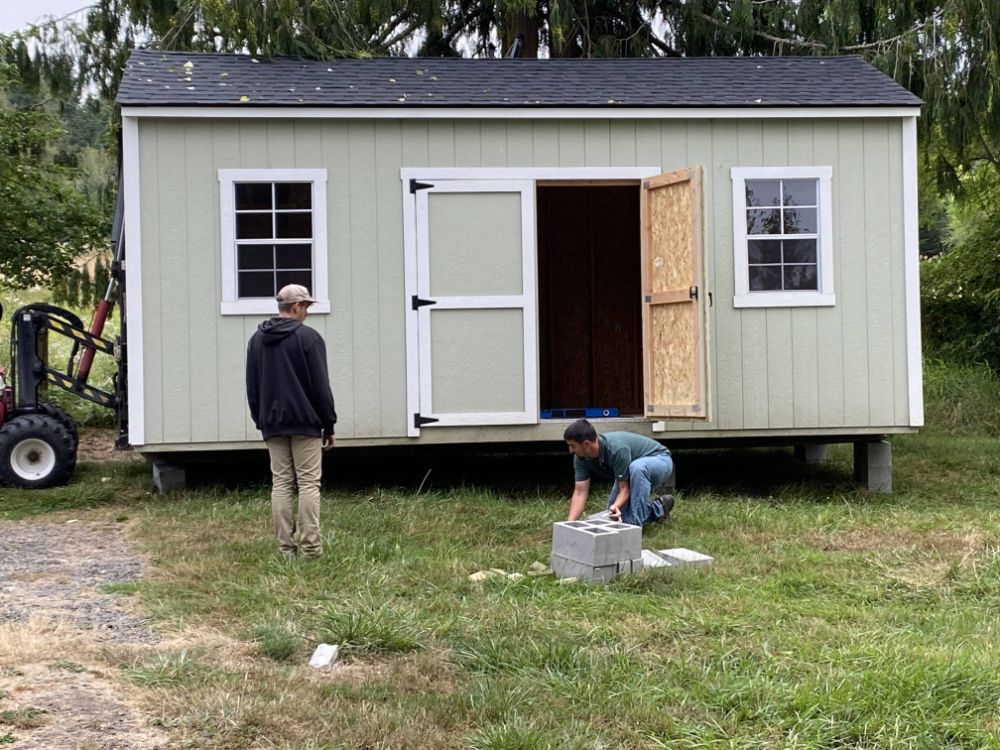 Bathhouse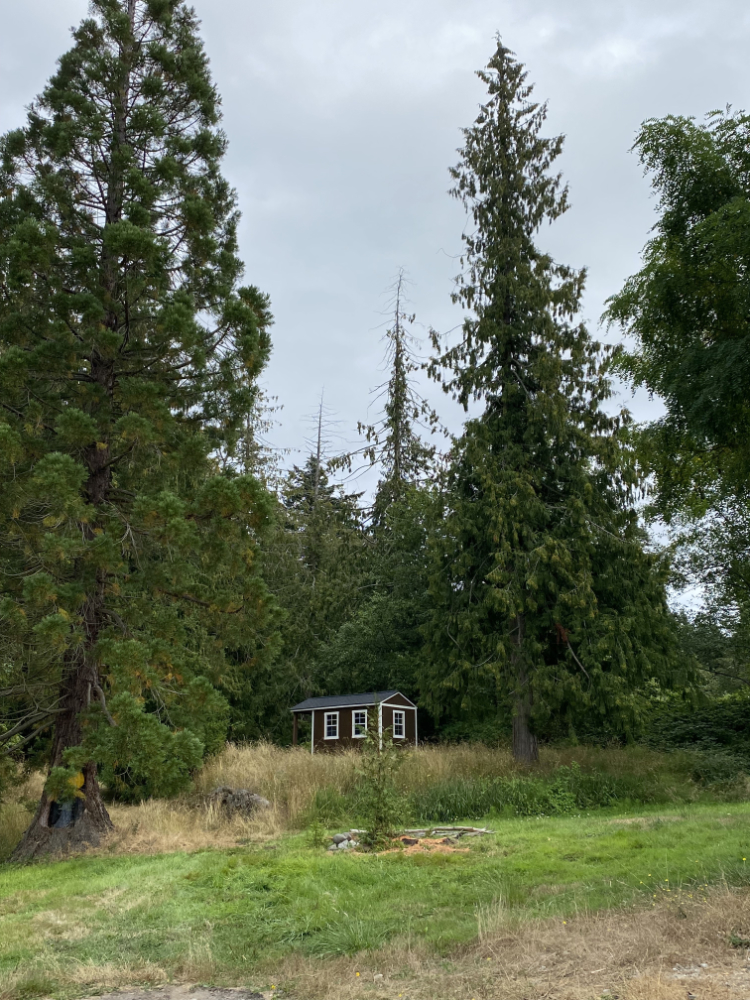 Guide's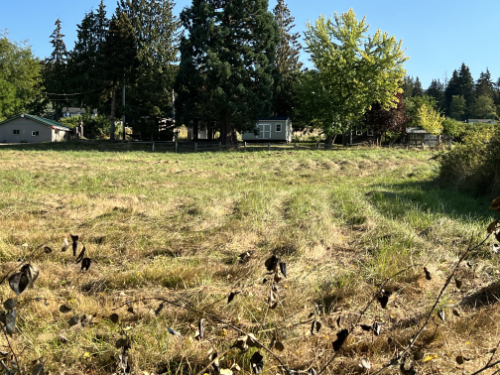 The Whole View
On to the new. Bright and early Saturday morning Tristan was at the gate with the first of our little buildings. The sage/gray one will be the bathhouse; the two future hermitages in front of the bathhouse are "Sequoia" (behind the giant sequoia), and "Pines" (yep, behind the two pines). Out toward the greenhouse is "Orchard," and up on the hill behind the soon-to-be overhauled garage is "Guide's." 


 
I met on Wednesday with our contractor, Kyle, who has committed to work with us on each stage of the project. First will be a fence on the south side of the property, next to the vacant field between us and a row of houses on up the hill. About four or five of them look directly down onto and into our Four Acres. A seven-foot-high fence will make them, and us, disappear. This will give us maximum privacy for our development machinations.
 
Even before the fence goes in the garage will be tackled. First step is taking it down to the studs by pulling out all of the old sheetrock. There's new insulation up at the roof (and a new metal roof), so that will stay as is and new sheetrock will go in, creating a standard ceiling. Before the sheetrocking, we'll be able to decide on electrical and window placement. 
 
Because it's built on a slope, the back half or so of the building is underground. This means the foundation on that portion of the room is about half the height of the walls and limits the size windows we can have. On three sides the windows will be short and wide, looking out at just about ground level. In the front we will have French doors with windows on each side of the doors for maximum natural light and to eliminate some of the "we're in a bunker" feel the room has. The good news about the underground design is that those foundation walls will be perfect to face for meditation. 
 
We've been exploring alternatives to standard insulation. Much has been written lately about the mountains of used clothing going into landfills. Some of that used clothing is being converted into insulation, but sadly it seems to be unavailable currently. We're exploring the possibility of making our own, but the consensus seems to be that there's a pretty high concern about the material holding moisture and the resultant mildew/mold. We're looking into a wool product that gets good reviews. All that said, we're excited about going out on our own here and having our own experience. There's so much fear everywhere! "You can't do that or that awful thing will happen." "You better not do that because some other awful thing might happen." Well, how about if we just do our research and have our own experience? We've been doing that for a lot of decades in this practice, and we just keep getting happier and happier. Whatever happens, fear is not going to make anything better. What's the worst that can happen? We'll learn something! What we've always been able to trust is that Life will not let us go astray, while always showing us all we need to see.
 
In gasshō
Cheri