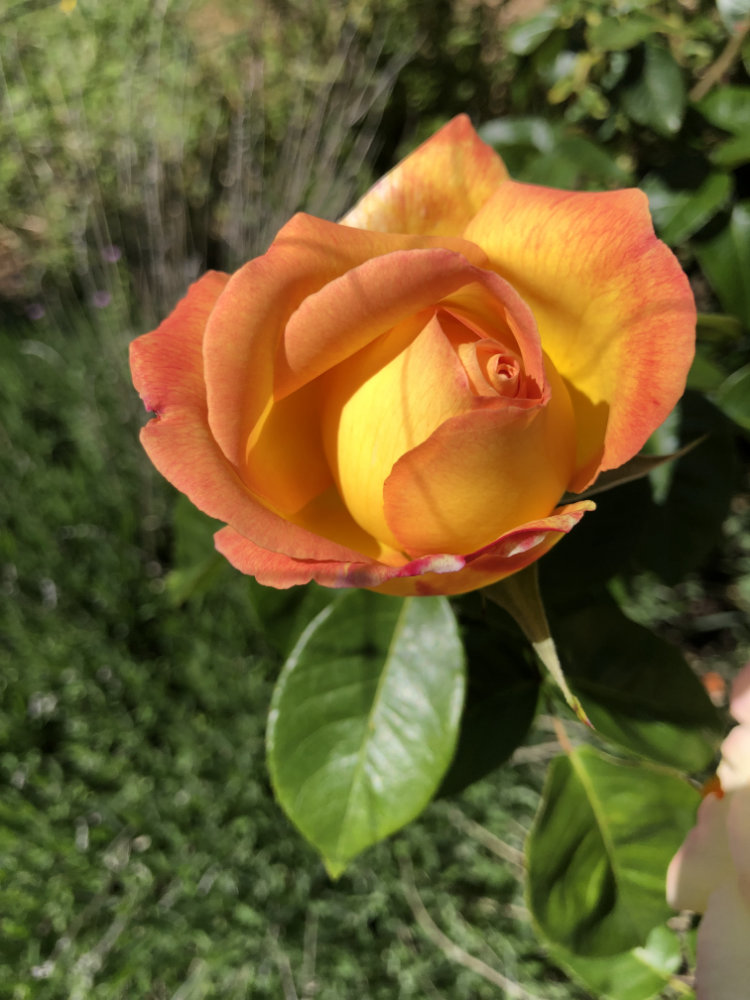 The Rhea rose is offering a gorgeous farewell.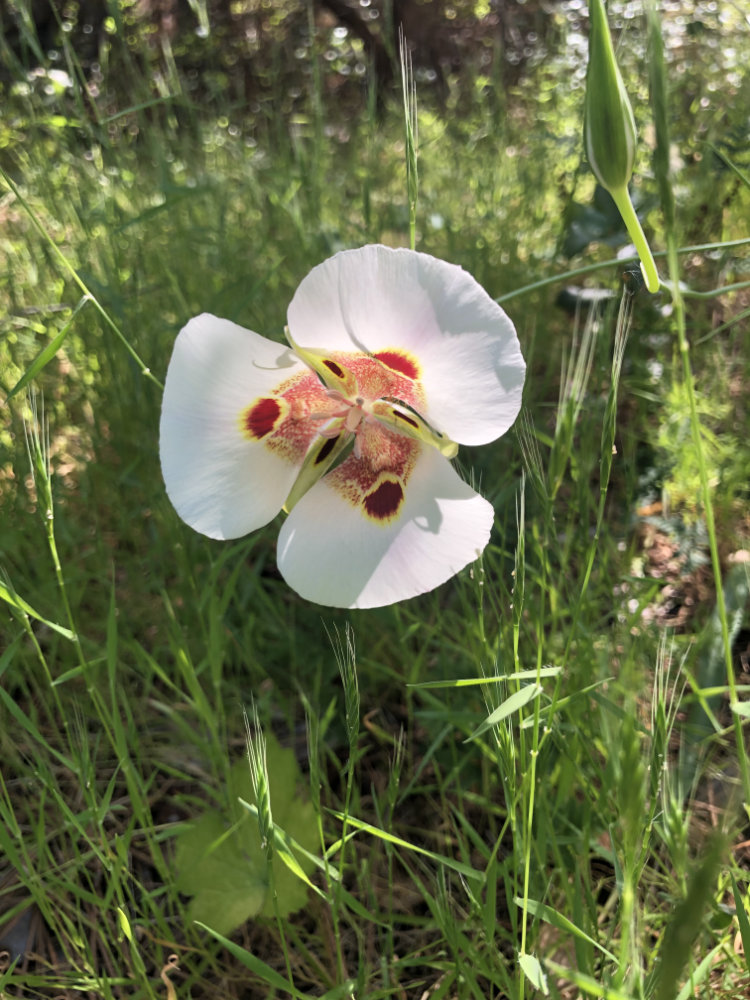 And we are blessed with a final season of mariposa lilies.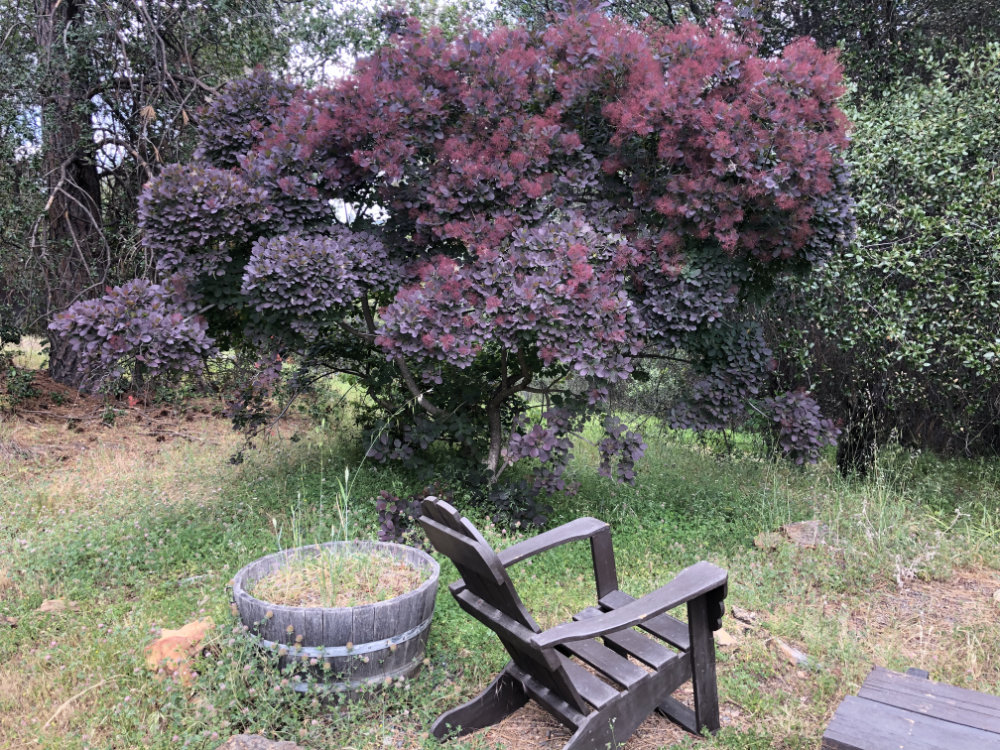 And the deep, stunning red of the smoke tree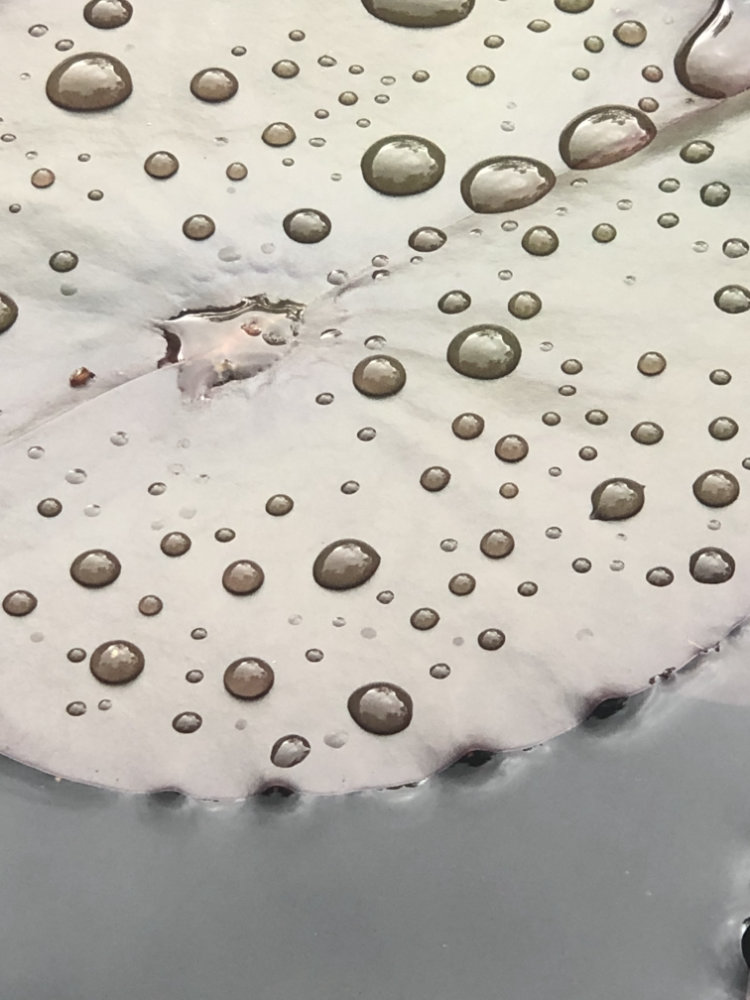 A lovely, late rain leaves a delightful pattern of droplets on the pond lily pads.
It's reassuring to know the lupine will continue to keep the Meditation Hut good company.