2020: Best Year Yet
Cost/
By donation
Date/
January 26, 1-5pm PST

 
Schedule/
Sunday, January 26
1:00-5:00pm PST
Refunds/
Non-refundable after registration closes.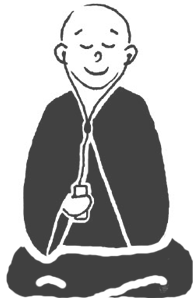 Description
"The Quality of our lives is determined by the focus of our attention." –Cheri Huber
While most people understand the value of bringing awareness to goals, aspirations, and intentions for our lives, statistics say that fewer than 20% of people engage in a conscious process of goal-setting and far fewer have structures and supports in place to follow through.  If we are not consciously directing attention, it is being directed for us—by conditioned mind. 
When we come to see that everything in our lives is our best opportunity to wake up and end suffering, the content of our lives can become a playground, a workshop to work on our own salvation diligently.
Bring conscious awareness to what you want to prioritize in 2020. What are you currently excited about? Inspired by?  With what will you play in your adventure of waking up in the coming year? 
Best Year Yet is a fundraiser for Living Compassion, Africa.