Local Meditation Groups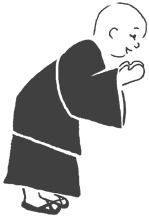 DESCRIPTION
Meditation is fundamental to Awareness Practice. As we sit, we train ourselves to transcend the habits of conditioned mental processes and bring attention back to the present. Download Nothing Happens Next (free) to get a feel for Zen Meditation Practice.
Sitting with Sangha is one of the most supportive ways to start and maintain a regular meditation practice. Facilitators, trained by Cheri Huber and the Zen Monastery Peace Center, offer meditation groups throughout the country.
Note: These groups are not currently meeting due to the pandemic. However, virtual meditation groups are being offered. More information is available here.