The Practice of Commitments
Cost/
By donation
Date/
January 25, 10am PST

 
Schedule/
Saturday, January 25
10.00 a.m. to 12.30 p.m. PST
Format/
Conference all
Refunds/
Non-refundable after registration closes.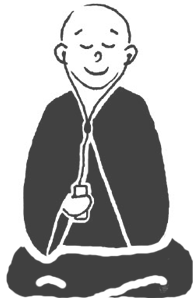 "The quality of your life is determined by the focus of your attention." --Cheri Huber
Description
Submit to a daily practice.
Your loyalty to that is a ring on the door.
Keep knocking and the joy inside
will eventually open a window
and look out to see who's there.
~Rumi
If you are an awareness practitioner, making and keeping commitments is an important aspect of your practice. While the content of the commitment is perhaps important for our overall health and well-being, it's the process of keeping commitments that's the real training in ending suffering.
We've all seen the pattern, haven't we? We begin with great enthusiasm but soon encounter resistance in every form – I can't, I don't want to, I don't feel like it, I choose not to, I'll do it later, I forgot, I'm too tired...until eventually we quit and the beatings begin. If you are ready to interrupt this pattern of suffering, this workshop is for you! Join Sangha for an interactive and practical exploration of compassionate self-discipline.
The Practice of Commitments is a fundraiser for Living Compassion Africa.