The Joy of Caring for the Body:
a one-hour gentle yoga practice
Cost/
By donation
Date/
January 26, 11:30am PST

 
Schedule/
Sunday, January 26
11:30am PST
Format/
Webcast
Refunds/
Non-refundable after registration closes.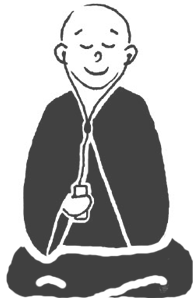 "The quality of your life is determined by the focus of your attention." --Cheri Huber
Description
It is a great privilege to have a body and to care for it, though conditioned mind often tries to steal our joy by framing caring for the body as a misery. With kindness, attention and breath, we will practice caring for the body as an experience of enjoyment and gratitude.
Ability to bend like a pretzel not required! This one-hour practice will offer a kind, playful and welcoming opportunity to deeply recharge and rejuvenate with gentle stretching, breathing and relaxation.
This offering benefits Living Compassion Africa.